Digital video surveillance

II.Inc-DVR (Integrated Innovations Digital Video Surveillance Recorder) provides a cost-effective digital video surveillance and recording solution. It can be easily integrated with any existing CCTV surveillance equipment and expanded to fit growing home or business requirements.

By integrating the most advanced digital-video technology and software engineering, the II.Inc-DVR provides high quality real-time digital video display with sophisticated monitoring and playback. You can also search back through previous recordings so you have access to everything that goes on in your home or building: 24 hours a day, 7 days a week. The recording and playback functions of the system operate simultaneously, which means while you are reviewing footage or making adjustments the cameras continue monitoring your premises.



With built-in multiplexer functions, our surveillance systems allow direct monitoring of up to 16 cameras on a regular computer monitor without requiring any external multiplexer or switcher.

The II.Inc-DVR system can be remotely accessed via the internet from anywhere in the world to view live and recorded surveillance at any time. Even when you're not in the building, you can still access the cameras and monitor everything that happens.

Integrated Innovations can design a surveillance setup that is custom to your needs. For more specific information regarding our digital video surveillance systems, please contact us.



Card Access: THE NEXT GENERATION OF LOCKS

At Integrated Innovations, we aim to provide solutions that are both innovative and practical. Card access lock systems are one of these solutions. Every single day, hundreds of thousands of people go through the hassle of sorting through multiple keys to get around in their office buildings. We can solve this problem by installing a card access lock system in your facility.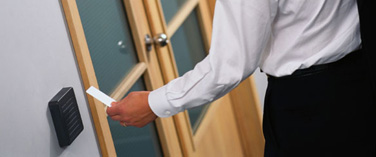 Card access lock systems are being put into more buildings everyday. Essentially, each person only needs to carry one security card with them and, upon swiping it, they can gain access to their required rooms. The card-reader unit installed on each door recognizes each employee's security card and grants a variety of access levels, as determined by the system software. By monitoring traffic through each card-reader door, higher levels of security are maintained.

Keys are being pushed out of large buildings while card access systems are moving in. They provide reliable security, a convenient method of moving throughout the building, and are now available at reasonable costs.

Contact us for pricing and options.

Features of the Video Surveillance System
Supports digital multi-channel video recorder and multiplexer
Supports up to 16 camera inputs with multi-display modes
Supports both PAL and NTSC standards
Full resolution video in real-time display (768x576 PAL; 640x480 NTSC)
Easy to use graphical user interface
Real-time digital video compression
Simultaneous playback, recording (audio and video), and live display
Motion detection, alarm-triggered, and time-scheduled recording modes
Pre-alarm recording / post-alarm recording
Easy to expand via software / firmware upgrade
Supports pan / tilt / zoom functions of the connected cameras
Supports both local and remote viewing from anywhere in the world via the internet
Remote player with phone dial-up, LAN and ethernet connectivity for online live feed and recordings
Web cam / web server functions
Remote configuration
Multilingual capability


View Screen Shots:

There are hundreds of different types of surveillance cameras--far too many to list. Below you'll find the cameras our company recommends and prefers to use, but should you have any special needs, don't hesitate to contact us and we'll find one that suits your needs.

To See the Different Kinds of Cameras click here.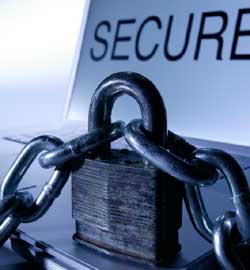 Digital video surveillance systems can be a bit overwhelming on first sight, but they are widely used and are almost a necessity in the present day and age. If you have any questions, or would like to know about prices and setups, please contact us.